About Milestone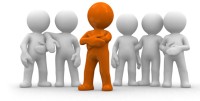 Overview
The Milestone Team is made up of independent specialist consultants who have worked in the IT security arena for a minimum of 10-15 years. We provide consultancy services throughout Europe and worldwide.
Unlike many self styled Security Consultants who have little or no practical experience in this area, our consultants have extensive knowledge of security related issues ranging from the operating system itself right up to the application layer. We also have extensive experience in designing corporate security policy and procedures, to provide a complete security framework for your organisation.
Because we operate as independent consultants, we bring with us a wealth of experience from a wide range of organisations and industries ranging from Central Government institutions and large multinational companies, to smaller organisations such as charities and travel companies.
Our Philosophy
Network security is a business wide issue and not just a problem for the IT manager. It requires specialist skills to design, review and implement best security practice.
Milestone consultants can bring an objectivity, which those close to an organisation are incapable of achieving. A neutral assessment of the security provisions of a company can help an overworked IT department provide a better service to the organisation concerned, and ultimately to its customers.
Our Consultants
As any IT manager knows, recruiting and retaining specialist security personnel is a significant challenge.
Milestone have a ready-made team of industry specialists within a broad range of security disciplines, including network infrastructure, encryption, disaster recovery, VMware rationalisation and deployment, forensics and fraud investigation.
This enables our consultants to undertake new projects and 'hit the ground running', saving any organisation valuable time, and ultimately money.
As the computer industry matures, it is necessary to have a regulatory body to ensure that only fully qualified professionals can practice at a senior level. This has been true in the accounting, engineering and building industries for many years.