Business IT Support
The Business IT Support, Data & Network Cabling Experts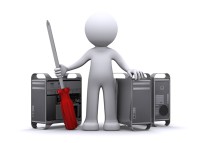 Whether you have a one-off IT support issue or you require on-going computer maintenance, we can help.

Our fully managed IT support service even helps prevent problems before they occur, saving you time and money. Our advanced remote IT support technology enables us to potentially resolve your computer problems within minutes or we can provide face to face help and advice from one of our support experts throughout the UK.
Your people need to keep on working, no matter what. That's why our engineers visit your premises regularly to keep an eye on things and make sure you can get the help you need, face-to-face, without fuss. They're backed up by a UK-based support desk team and dedicated account managers.
You can receive the IT support services and technology you need, whichever industry you're in. We have spent years building up our understanding of the different industries we serve so we can be sure to deliver the right service.
We know that your business relies on efficient, reliable telecoms with high quality network and data cabling along side ICT systems to exist and prosper. They are the essential life-support services that give you a competitive edge. Without them your business would die.
That's why our professional, experienced and dedicated teams are totally focused on designing, installing and maintaining systems that will deliver optimum performance for your needs.
Milestone engineers have extensive experience in all aspects of the fast-developing ICT and telecommunications industry. That means we can provide intelligent, practical advice and deliver efficient, cost-effective solutions for your business.
Our reputation is built on the success we have delivered to delighted customers of all sizes, operating in all industry sectors and located in all parts of the UK. We will help you secure profitable results from your ICT investment by identifying and delivering the best options for both your current and your future needs.
You can choose the level of support you need from our comprehensive options of support and value-added services – giving you the power to minimise overheads and drive value for your business.