Best UK Based FREE VPN Service
World Class FREE VPN, PPTP, L2TP/IPSec, OpenVPN, HTTP/HTTPS Proxy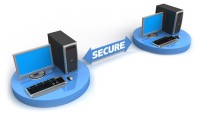 Milestone Online Free VPN
Milestone VPN is an excellent free service trusted by users worldwide. Our VPN offers free access to all the online content you want, it secures your personal data and hides your IP address from snoopers to ensure complete privacy of your web session. It allows you to bypass internet filters at school, college, university or at the office to provide uncensored access to news, blogs, Facebook, gaming websites, YouTube and more.
Advantages of Milestone Online Free VPN
Hotels, airports, schools and corporate offices are some of the Wi-Fi hotspots where the network connection is generally unencrypted. Online shopping, accessing Facebook or making downloads at any of these locations jeopardize the security of your device. Our VPN supports encrypted data and protects your personal data from hackers.
Milestone VPN makes use of HTTPS encryption to protect all the data that you transfer over the internet. This includes online shopping information, credit card details, passwords, instant messages and downloads to mention a few.
It allows you to surf anonymously away from the inquisitive eyes of snoopers. Milestone VPN conceals your IP address from snoopers and assigns you a new United Kingdom IP address enabling you to browse the internet in complete privacy.
Milestone VPN Security
An encrypted tunnel set up between your device and Milestone VPN server manages your network traffic. It shields your personal data like passwords, bank details, chats and downloads from botnets and hackers. As you surf anonymously, snoopers are never able to intercept any information that you send or receive over the internet. Therefore, your web sessions will always be secured and your online activities will remain private as long as you use the Milestone free VPN.
Milestone Web Proxy Service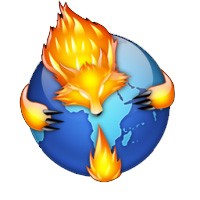 HTTPS web proxy for your regular browsing needs, Firefox, Chrome, Opera, Internet Explorer friendly.
High anonymity; remote host does not know your IP and has no direct proof of proxy usage (proxy-connection family header strings). Our proxy does not send additional header strings and supports kee-alive so it may be considered as highly anonymous.
You can unblock websites with our proxy service. Surfing the Internet service with our webproxy server makes your browsing more secured. No restriction on number of images which are displayed per page. We don't serve advertising of any kind on proxy service pages. Surfing the Internet via our server makes your browsing more secured. With SSL Support. Browse anonymously and bypass your school, college or workplace network restrictions. There is no software to install or complicated instructions to follow. The best is that it is free. You can enjoy all the benefits offered by the proxy server without having to incur any costs.