Project Management Services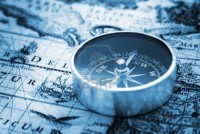 IT Projects Management has become a challenging area. Complexities of projects, lack of specialist expertise are some of the barriers to effective Project Management. Lacunas in managing a project results in customer dissatisfaction and burdens the IT team. In the end, IT Project management services turns out to be a failure. Apart from gaps in project management there are challenges around flexibility. Budgetary constraints and a challenging economy imply fewer resources. Therefore, there is a need for a flexible Project management workforce as well.
Milestone's team of experienced project management experts offer end-to-end Project Management, execution and project management support services. As a part of our Project Management Consultancy Services, we design solutions that are safe, cost-effective, and industry-compliant and tailored around the client's needs. We can manage and execute the projects simultaneously.
Flexible IT Project Management Services
Our Project Management services are flexible. Our Project Managers are available on a consultative basis or on a full-time service, depending on your requirements, budgetary constraints and timelines. Bringing in extensive experience in various verticals, our managers work closely to ensure that the job is done and help in overcoming the challenges.
Certifications and Accreditations
Our teams of IT Project management professionals are certified in several areas of project management. They also have the necessary certifications from ITIL, PRINCE2™, PMP, PMBOK and MSP. Our resources are also equipped with project management strategic planning capabilities.
Our Project Management portfolio:
Microsoft Active Directory Design and Implementation
Server Consolidation
VMware Implementation
Citrix Implementation
Microsoft Platform Deployment
Storage Platform Deployment
Enterprise Network Deployment
Information Security Consulting - including Managed Security Services and Security Software and hardware
IT Strategy Consultancy Service
Irrespective of company size, we work with the board level and management teams to define growth and survival strategies that help them deal with challenges of globalisation, technical & regulatory changes and the competitive landscape.
At Milestone we believe that business and technology management needs to be integrated. The pace of technology innovation continues relentlessly; however progress in the art and science of managing IT will always be subject to some lag. Where IT management practices and governance structures fall short of supporting today's business environment, the potential of unlocking value in existing IT assets and investments is high. Our IT Strategy consultancy helps you unlock the dormant value hidden in your assets and investments.
Business Process Automation
Your IT Service Management solution is a powerful tool for managing and automating the processes associated with IT incidents and problem resolution, change management and configuration, as well as enabling user self-service. Just like your IT department, other functional areas of your business including Human Resources, Facilities and Marketing also follow standard, routine processes that are often times manual or that are automated using software customized to the functional area of the business.
To help other functional departments in your organization streamline process, improve productivity and reduce costs and manual effort,
consider extending your IT Service Management solution to:
Human Resources
Facilities Management
Marketing
Procurement
Product Development & Bug-Tracking
Customer Service
Centrally document and track customer service related requests and issues and automate escalation to other functional departments as necessary. Easily assess trends and proactively identify and address trends that could impact business productivity.