Security Consultancy
Complete Solutions, Risk Assesment, Penetration Testing and Security Advice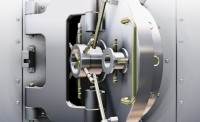 Milestone are security consultants for a wide range of disciplines including risk & threat analysis, PSIM, CCTV, PIDS, Intruder Detection & Access Control, Wide Area Surveillance & Counter Technology including Security Vulnerability Assessment. c-hq security services are independent security consultants providing the best advice for closed circuit television, electronic access control and perimeter intruder detection. Specialising in crime prevention and safety systems.
Milestone is an independent consultancy not tied to any other businesses. Nor do we sell security services or products. This means that the advice we give you is unbiased, objective and impartial. After reviewing your needs, we make recommendations that are right for your business - and your budget. Our security management professionals all have corporate experience and meet the highest standards of confidentiality and discretion. No matter how stringent or demanding your security requirements, we can recommend solutions that address them to your complete satisfaction.
Milestone Consultants have grown in experience over the years and offers consultancy services to assist clients to provide safe and secure environments for their people, property and profits. Making the right decision in the beginning is crucial to the success of any project, however, when it comes to security this usually requires specialist assistance. Many companies do not have in-house security experts or the available resource. Milestone have a pedigree in providing security assessments, advice, design, project management, and documentation. Our clients range from high street retailers to high risk Government agencies, this means that we only employ security management professionals with corporate experience who will adhere to the highest level of confidentiality and discretion.
Don't let suppliers' equipment dictate how you run your security!
Security management systems (access control, CCTV, intrusion detection...building services) need to be designed to meet each user's unique requirements if they are to provide comprehensive accountability. We as security consultants are here to help organisations, their security managers, facility managers and engineers achieve that accountability; to ensure installations are to the right standards, to suit the valid mobility of staff, contractors and visitors, to provide appropriate asset protection and to advise on appropriate responses.